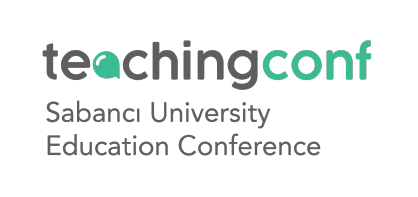 Sabancı University Internal Education Conference is a place for all educators, researchers and graduate teaching assistants at Sabancı University (SU) to share models of innovative teaching and learning practices taking place at SU. This also serves as a place for us all to brainstorm our needs in keeping high standards in our education, creating more professional development opportunities, and maintaining the educational support community at SU.

The Education Conference, organized by the Foundations Development Directorate, has been held annually since 2018.  The conference is organized around 3-4 major themes, including a keynote session (the speaker is invited from another university), discussion panels,  sessions for sharing good practices, and small workshops.

The Conference has proven to be a great platform for networking with members from other faculties and units within SU, and a breeding ground for new collaborations for the betterment of our quality education.

Click to visit the conference website for more information.

Click to read the gazeteSU article.